Estimate Delivery (Drop Off & Pick Up)
Enter your zip code for estimated delivery.
Product Description
8 Oz. Popcorn Machine Rental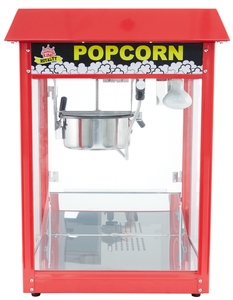 Featuring 1350W of power, this machine will keep hot popcorn flowing as quickly as your customers can eat it up! The unit's bright red stainless steel frame and printed graphics will catch the eye of passing customers and draw them in for a delicious snack.
Fast, Powerful Heating
This high-powered machine needs only a few minutes to warm up, and then you're ready to starting popping corn to keep up with the demand of your busy concession stand. Plus, the safety circuit breaker prevents motor burnout! It's ideal for sporting events, carnivals, and other high-volume applications.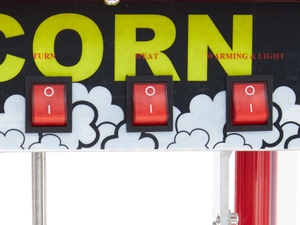 3-Switch Operation
Operation is quite simple, as there are just three switches to control the whole unit: Turn, Heat, and Warming.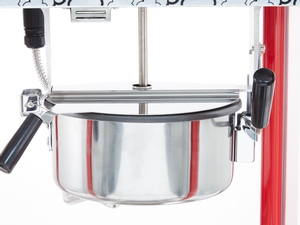 8 oz. Kettle
This 8 oz. stainless steel kettle heats quickly. Once cooking, the finished popcorn falls to the popper's warming deck, ready for service.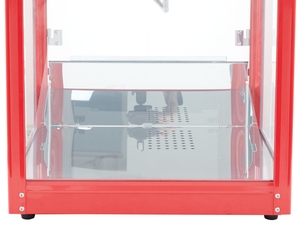 Stainless Steel Warming Deck
The stainless steel warming deck keeps your popcorn fresh until you're ready to serve. It also drops unpopped kernels into the included crumb tray.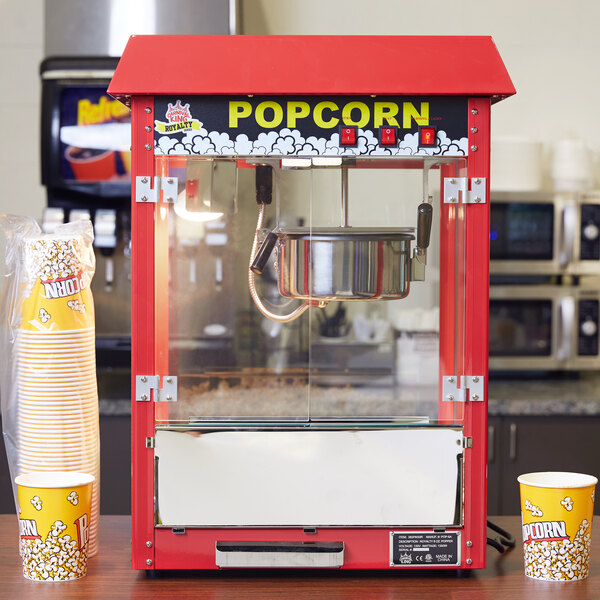 Easy-Open Hinged Doors
This unit features easy-open hinged doors with individual metal handles for each door allowing for independent opening and closing. This convenient design is great for quickly adding more oil and kernels or simply scooping out popcorn for hungry customers.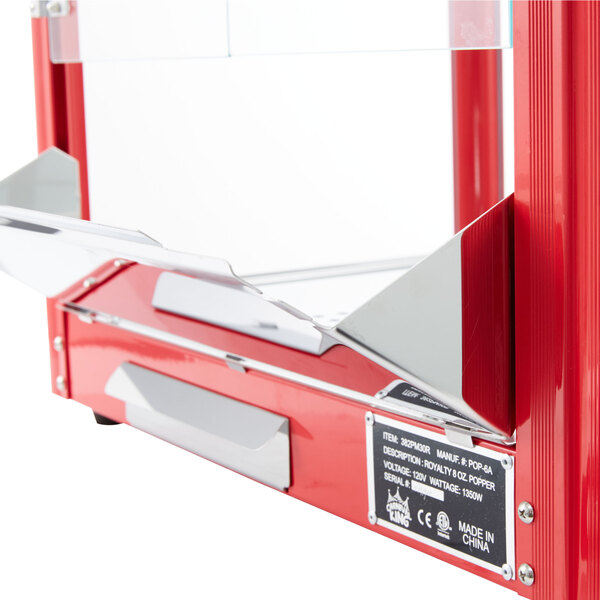 Stainless Steel Hinged Cover
Below the dual swing doors, there's a stainless steel hinged cover that's perfect for scooping out popcorn without having to open the plastic doors. Once the warming deck begins to fill, simply open the cover toward you and the popcorn will be right there, ready to be scooped!
60W Warmer Bulb
Its 60W warmer light brightly illuminates the finished popcorn for excellent merchandising.
Removable Crumb Tray
The traditional old maid style stainless steel crumb tray is removable for a fast, easy cleanup.
Non-Marking Rubber Feet
This unit comes standard with rubber feet to prevent scuff marks and provide stability.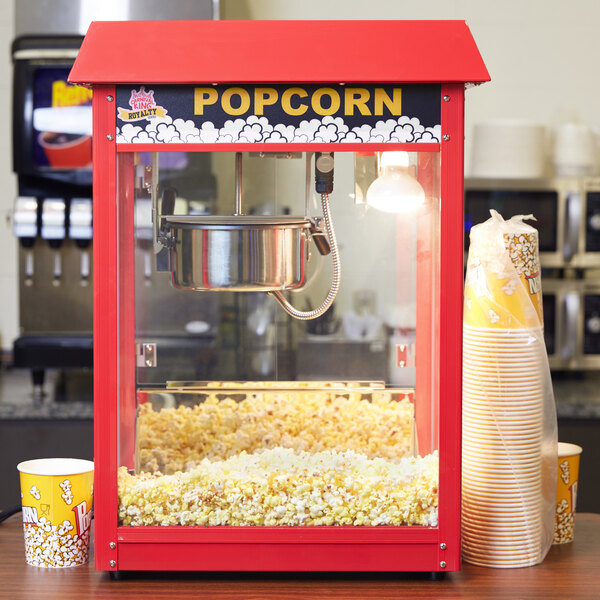 Excellent Merchandising Opportunities
The front, back, and side see-through clear heavy-duty plastic panels show off your freshly popped corn to draw in potential customers. Prominently printed graphics across the top also help to drive impulse sales.
Steams and holds up to 100 pre-cooked hot dogs
Holds up to 48 buns
Adjustable temperature from 85 - 175 degrees Fahrenheit
Adjustable humidity control for buns
Stainless steel housing
Tempered glass front and back
Includes high capacity 6 qt. water pan
120V, 1300W
Reviews
Tags